The Wow Effect
Okimo uses the power of eye-tracking technology to help optometrists demonstrate how visual tracking problems affect learning and how can visual therapy actually help.
Pre-Order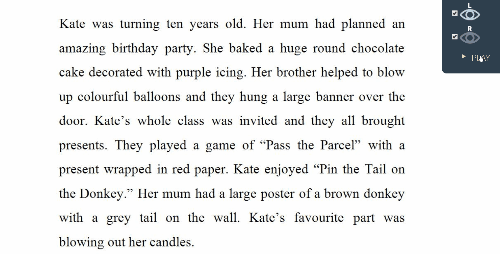 Evaluate Reading and show the "Before & After" Treatment
Replay how eyes move over text.
Evaluate Tracking Speed and Comprehension.
Compare performance before and after treatment.



Assessing pursuits?
No more waving a finger or a stick in the air!
Use tracking sensors to capture eye gazes coordinates while doing pursuits and saccades for a powerful demonstration effect.
System Requirements
✓ Windows (7, 8 or 10) Desktop or Laptop
✓ USB 3 ports
✓
GP3 Eye tracker
(included in our setup fee)
Pricing
€ 1,500
Setup
✓
GP3 Eye tracker
✓ Holder
✓ Software
✓ Support
€ 60
per month
✓ Unlimited tests
✓ Cloud-based EMR
✓ Offline version
✓ Reports
✓ Support
Pre-Order Now
Okimo Vision LTD - 327 Regents Park Road - Regents Park Road, London, England, N3 1DP -
Contact Us